Brand Sign Maker Brochure
I was commissioned by a sign making company in the UK to make them a modern, sleek and informative brochure for their prospective clients. I was given a series of photographs and a few paragraphs of information to begin this project. I started off by looking for inspiration at other brochures in this industry. I couldn't find anything in particular that stood out to me so I broadened my research towards brochures in other manufacturing industries like luxury cars, homes and vacations. I started my designs and sent over development pages to my client until we settled on a combination of two interlinked compositions.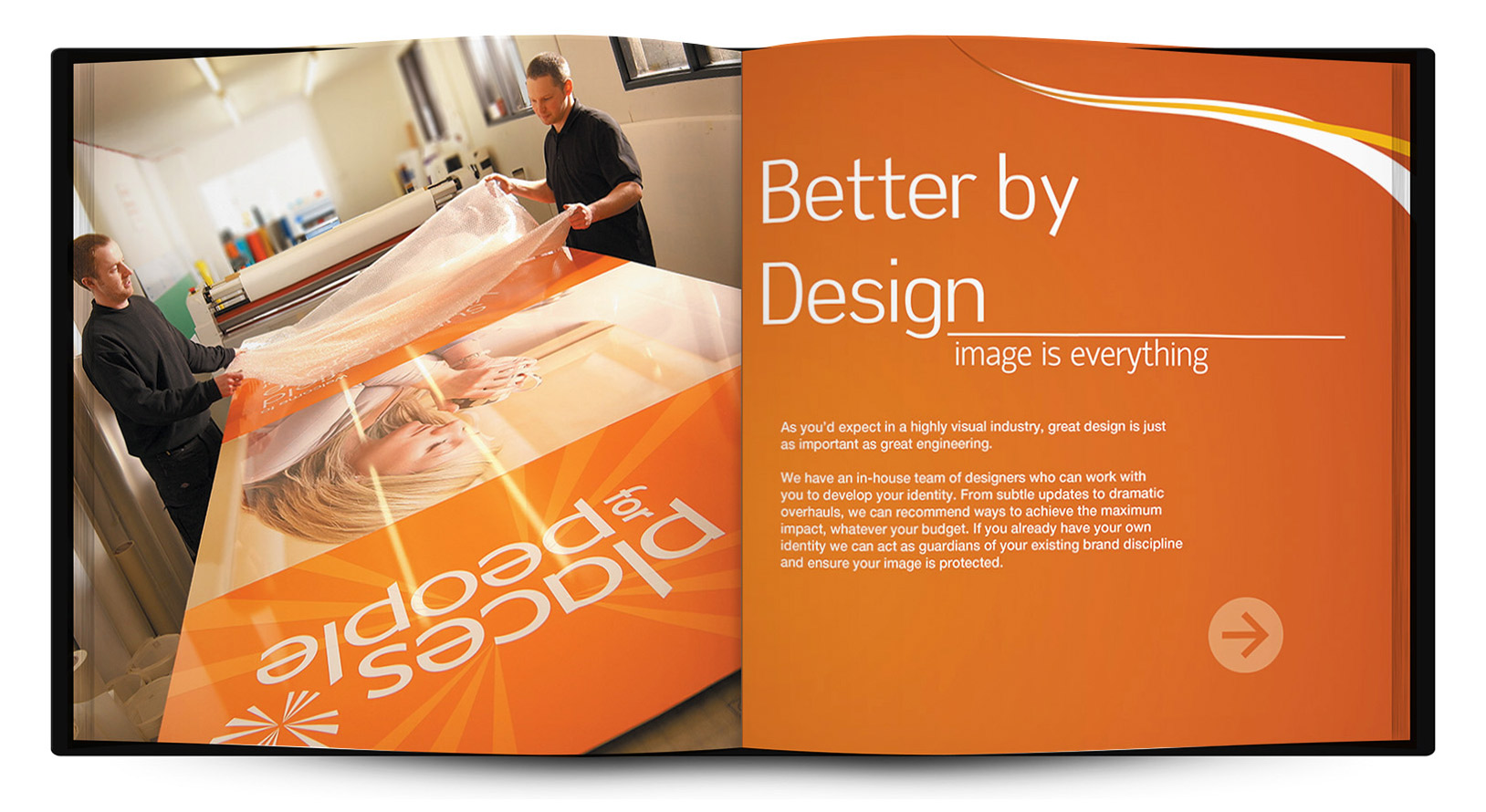 After laying out the photographs and text in various formats I settled on two designs for showcasing my clients work and the technical information to accompany it. Some pages required several featured photographs to demonstrate the high quality facility and process for sign making and the pieces installed on location. I worked to integrate their logo (arrow in a circle) into the design where I sensibly could; I think it helps to continue the flow of the pages between each other as the arrows lead the viewers eyes to the next page. My layout for the photography compartmentalizes each image, and I added angular lines to photos in the center of the pages to assist the viewers eye to be able to subtly separate out each image from the surrounding similar colors.
I was very happy with the end result. I was able to create a design that satisfied my clients direction and I produced a finish product within my clients limited time-frame before a big promotional event. I produce all graphic design files as high quality print ready PDF's, each printer is different so I always make sure that my CYMK ink levels are best suited for the printer that the project is being sent to.